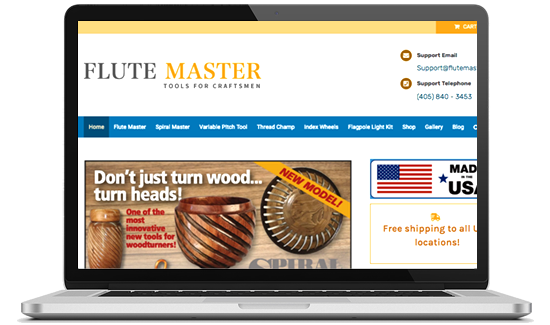 Flute Master Tools for Craftsmen is a local manufacturer of wood turning tools and accessories. They design and build these parts right here in Oklahoma City. We built a e-commerce platform where they'd sell all their products and connect with customers. The website is built on WordPress and Woocommerce shopping cart.
We're Here To Help Your Website Blast Off!
We're local, dependable and with great track record.